Aleppo was busy and thriving, both the modern city and the endless covered labyrinth of stalls and retailers known as the Suq […].The Citadel towered over the city as life went on with uncertainty in the urban sprawl surrounding this broad hilltop fortress. (K.Bubriski)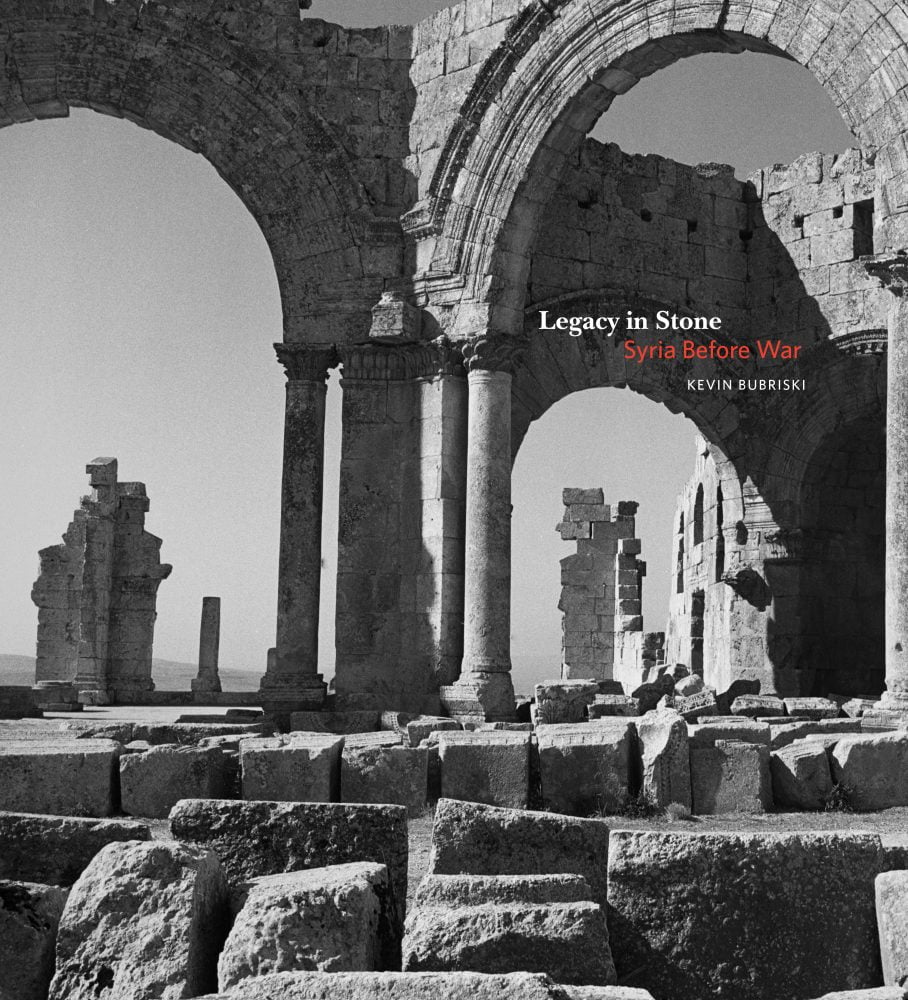 "Legacy in Stone" is tantamount to a time machine back through Syria's historical landscape: a scenery that cannot be experienced again. Bubriski's black and white photographs are moving messages from the past, sent into a future that has not yet been resolved. Since March 2011, images of destruction, death and terror coming from Syria have been flooding news broadcasts and social media feeds. Kevin Bubriski's photographs taken back in 2003 are testimonies of what once existed. Having the chance to ask him how he perceives his photos in view of the actual ones in the media, he answered:
"My photographs of 2003 are filled with peaceful memories of how Syria appeared in the time before the war. It is the medium format film images that especially appear as images of an earlier era, before the proliferation of digital cameras, social media and, of course, the war. Now the images from Syria are disturbing in their hard-edge graphic capture of the landscape, its people, its cities destroyed by war."
Kevin Bubriski arrived for the first time to Syria in autumn 2003 on an assignment. He ended up staying longer than designated, and visited several parts of the country. He pictured not only the renowned monuments and livable historic urban centers, but also normal people in their, once, normal everyday life. Unaware that a conflict would break out within less than a decade and smash the country, shatter lives and spread suffering.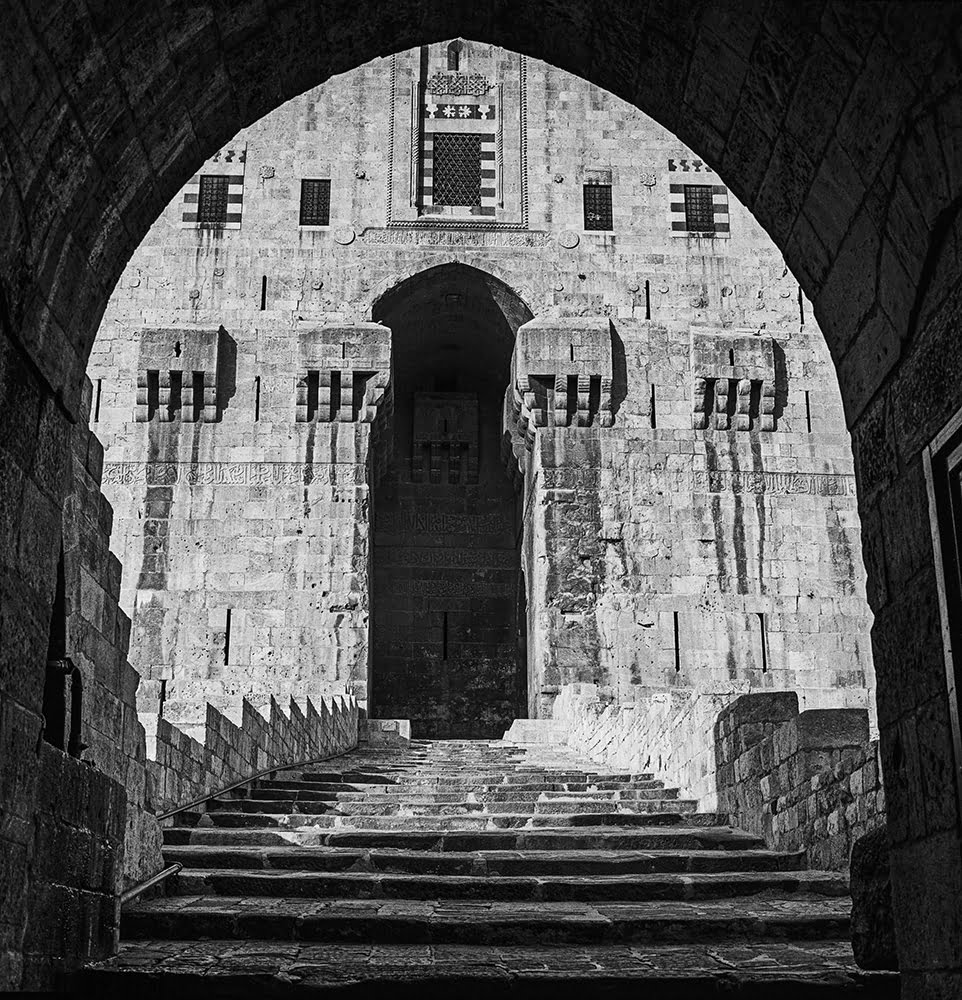 "Legacy in Stones: Syria before War" begins with a few lines from the late Syrian intellectual Sadik Al-Azm. This is followed by a foreword from his son, Amr, who believes that "cultural heritage derived from a common shared history is critical to re-establishing a Syrian identity that takes no account of ethnic, sectarian or tribal affiliation" (p. 8). According to Amr Al-Azm, this rich history, embodied in material relics across Syria's landscape and in its museums, can in fact become a vehicle of stabilization and reconciliation. The book is illustrated with maps and rich historical information from Ross Burns (full review here).
Reviewed by Zeina Elcheikh