Shubbak Festival was first created to document the uprisings within Arab countries a decade ago. Now, Shubbak is a platform that gives space to contemporary Arab artists in order to showcase the potential of putting into dialogue historical events and personal experiences when looking for a way of moving forward during uncertain times. 
Running from 20th June to 17th July, Shubbak returns after two years with a programme of online and physical events that transform everyday London settings and laptop screens around the globe. During the pandemic, new ways of reaching across the borders of bodies and health proved the limits of connection. This year, in his Welcome note, Shubbak's director Eckhard Thiemann urges audiences to reflect on how these artists offer distinct perspectives on our fundamental need to connect to people and ideas across borders.
In an unsettled world, Shubbak has become a catalyst for work produced in collaboration between nations, formed out of the cross-pollination of themes, migrations, isolation, media and ideas. Many of the works have been commissioned especially for the Festival, allowing contemporary artists to continue to create through isolation and postponed opportunities.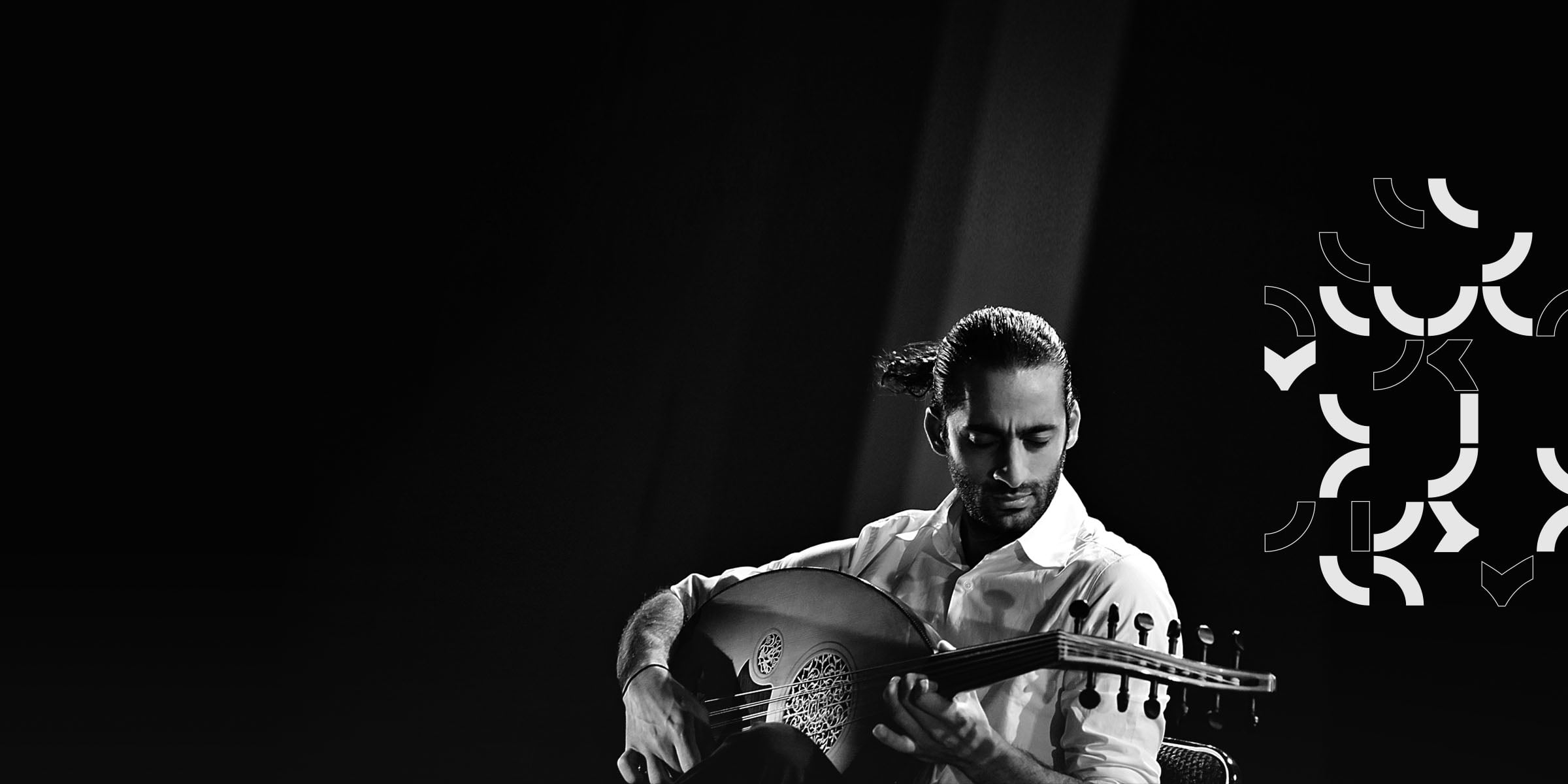 For the in-person programme, London itself is used as an agent in the encounters created by some of the more bold, immersive performance, live music and poetry. Previously quiet and empty, these newly re-opened spaces now come alive as part of Shubbak's physical performances, many of which recreate London locations as places of diasporic memory and new sites of understanding home and belonging.
There were sold out tables at the Jazz Cafe for Saied Silbak, who's Songs From Palestine sees the oud player and his quintet ensemble collaborate with Palestinian singer Nour Darwish. Taking listener's through Palestine's rich music history, Songs from Palestine re-creates the textures, sounds and patterns of Palestinian folklore for contemporary London audiences.
The London Syrian Ensemble showcased its Sounds of Syria to a sold out audience at King's Place, King's Cross. Led by composer and ney soloist Louai Alhenawi, the collective of musicians trained at the Damascus Conservatoire generated new variations on the Arabic folk and classical repertoire. A gentle re-imagining of the traditional Arabic maqam mode, the work has been created in response to the past decade of conflict in Syria. Sounds of Syria reflects on the impact of the work of Syrian composers at home and in exile, turning silence and absence into the interweaving sound of new musical forms that signal possibility.
Over the course of the pandemic, art forms have had to evolve, often without guidance, and Shubbak's hybrid events are a demonstration of art's resilience to adapt. From outdoor audio-guided walks to digital streams, there is a more eclectic roster of voices at Shubbak than other years, even if those artists are not physically present.
In Every Act of Recognition Alters What Survives, Rand Abdul Jabbar takes over the iconic Chelsea Physic Garden to create a dynamic new sculptural work that interacts and responds to a digital archive. Co-produced with women of the Iraqi and Arab diaspora in London, cohering around themes of migration and dispersion, this work is one that shows off the unique possibilities of Shubbak Festival: created in collaboration, across mediums, to invite audiences in to participate within different layers of distance. Shubbak 2021 also offers the opportunity for audiences to view streamed work from places such as Riyadh, Khartoum, Gaza, Doha and Slemani.

Shubbak has also teamed up with SAFAR Film Festival to support its hybrid programme of shorts and full-length films, screened at the ICA London and online. Curated this year by Rabih Al-Khoury around the longings, displacements and future narratives born out of the theme of Generational Encounters in Arab Cinema, the digital programme beams personal and intimate portraits of home and personal revolutions onto smaller screens all over the globe. In person, the SAFAR Film Festival continues until 10th July at the ICA London. 
A roster of writers and performers from Syria in particular are creating bold works that move between forms and mediums. Coming up on 9th and 10th July is Eating the Copper Apple, a one-woman showby queer poet and writer lisa luxx about identity: how it is shaped by politics, dreams and loss, and the interweaving agressions, set-backs and joys found in all of these. Exploring adoption and mixed-heritage, we're taken from West Yorkshire to the borders of Syria as lisa luxx asks the large question of, how do we become who we are?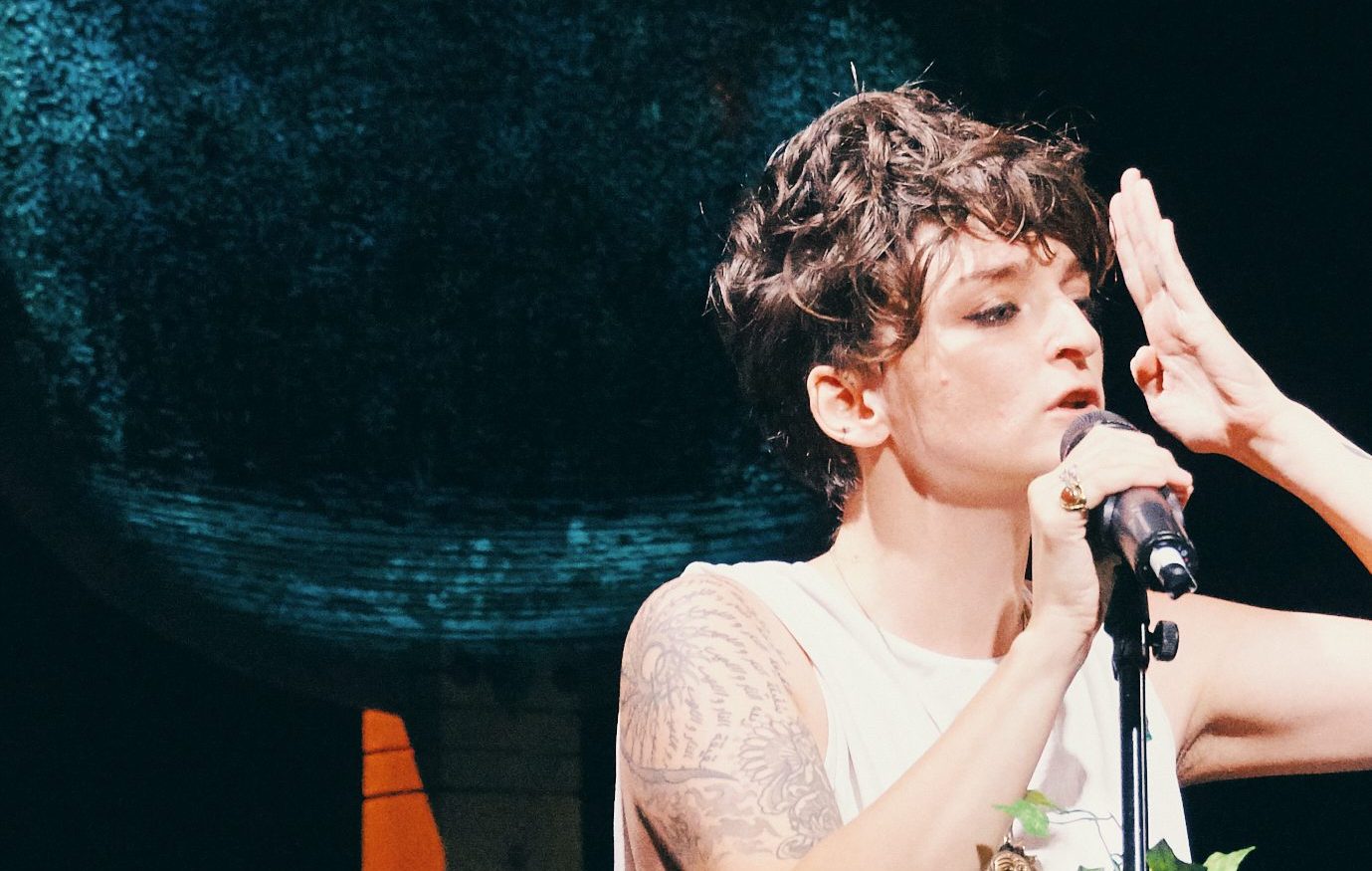 From the Syrian acting group Collective Ma'louba, based in Germany, and in residence at the Theater an der Ruhr in Mülheim, comes Return of Danton. A new piece of metatheatre by the Syrian playwright Mudar Alhaggi and directed by Omar Elerian, the digitally streamed production explores the conflict between the two main figures of the French Revolution, George Danton and Robespierre. By turns absurd and political, it takes apart the process of revolution – from the French Revolution to the Arab Spring – and explores how this can be reflected within the politics of the rehearsal room.
Even as it brings together, Shubbak Festival is spread out – across mediums, times and locations. It brings a new meaning to the vital work of the Festival and the diaspora and contemporary Arab art it showcases: that the multiple threads and differences between people, places and ideas are generative rather than disparate. There is a resilience in art-making that Shubbak Festival manages to showcase, and above all, share.

Shubbak Festival 2021 runs from 20th June to 17th July across venues in London and online. Visit the website here.