A Syrian Dramaturg and playwright who has lived in Germany since 2016, Mudar Alhaggi, of theatre lab Collective Ma'louba, addresses the questions faced by artists working out of their contexts—in foreign countries, catering to an audience that speaks a different language and navigating an unfamiliar system— in his latest play titled The Return of Danton, which fuses his reality with the European theatre classic written nearly two centuries ago.
Presented as part of the Shubbak Festival in Berlin, Mudar Alhaggi's The Return of Danton unfolds around a collective of Syrian theatre artists rehearsing a contemporary adaptation of Georg Büchner's Danton's Death, an important political drama on the conflict between two giant figures of the French Revolution, Danton and Robespierre. Between daily struggles as immigrants and challenges in the rehearsal room, the artists lock horns about their conflicting views on revolution and their roles as artists in exile.
What does Danton's Death mean to you personally?
My relationship with Danton's Death is, to an extent, represented by the director in my play. The first time I read it, I was a student. It was a historical piece, something that belongs in a museum. At the time, in 2001, the term 'revolution' in Syria was pure imagination; we could not really think about it. After the revolution began, I read it again, and I felt differently about the play. The revolution is now a real thing that has happened. All the questions around this text now feel more valid. It became something relevant to my life.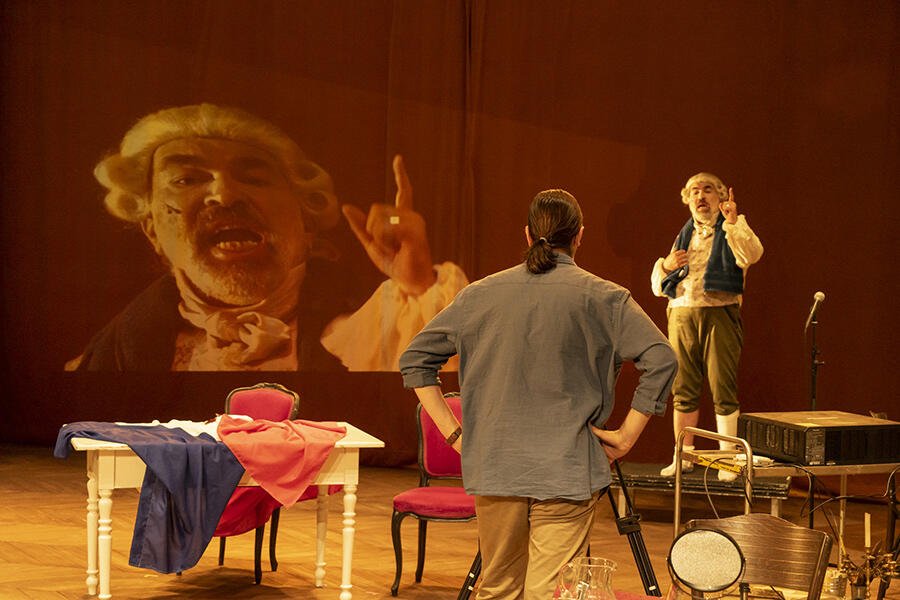 How do you strike a balance between expressing your cultural identity and connecting to a foreign audience?
For me, as an artist in exile, the main question is how to survive in the new theatre and cultural scene I find myself in. It's a big question. The more I try to answer it, the more I realise that, as an artist, working out of my context is not normal. I am addressing an audience I don't know. I am addressing a culture I don't know. I am dealing with a producing environment completely different from what I was used to. All these questions are still valid in my career.
I think the main point for me is that I need to make a choice. I have to use my freedom to make my artistic choice and my personal choice. When I say choice, I mean when and where I want to be within that scene and how. Should I write a play in German or Arabic? Should I tell stories that are closer to the German or Arabic audience? It is a journey for me to answer these questions. This journey started in 2016 when I moved to Germany, and it is ongoing.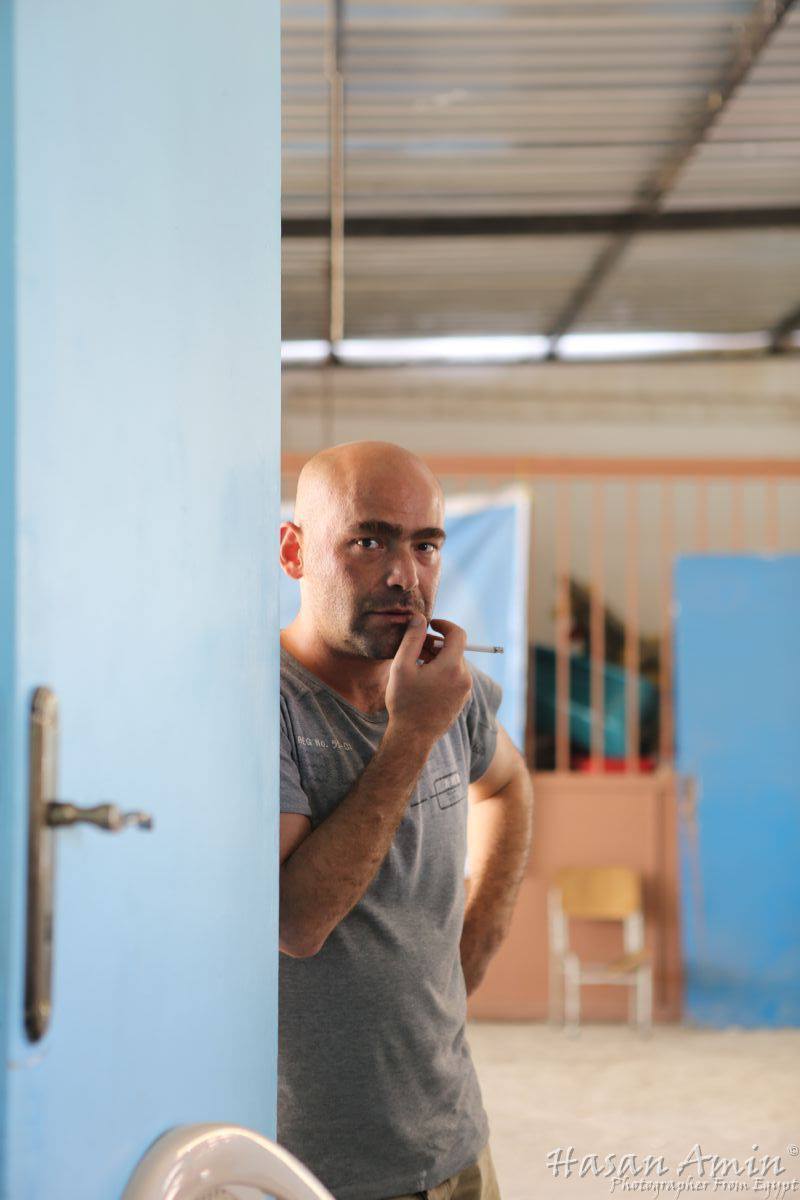 Is language ever an issue? I mean, all of your plays produced in Germany are in Arabic. How do the audience respond to foreign language theatre productions?
It is always a big issue. I am from a generation of artists that are not young and not too old, middle-aged. It is not easy for us to start from zero. Even if you have the capability and the time to start again, maybe you don't want to. It is clear to me now that I want to do my plays in Arabic. I do not want to try to learn a new language for my theatre plays. Even if I could learn a new language, I only want to write plays in Arabic because this is the language of my memory. It is the language of my heart. It is not only about me, but most of the artists in my community who are in exile, and also my audience, who also want to see plays in Arabic. So we do it in Arabic, and our usual solution is to have subtitles on a screen.
We know it is not a good solution because it takes attention away from the stage as people have to read the subtitles on the screen. We are also thinking about the problem of translation. I am involved in another project, Nawras, which is an organisation that supports immigrant artists. We are now doing a project called the One Language Theatre Laboratory, in which we try to create an artistic solution for the problem of translation on stage in a theatre.
How do you do that?
It works like a laboratory. Theatre artists from different backgrounds get together and experiment and discover. We do not have a clear plan. We try out some ideas, exchange experiences and opinions and try to reach some kind of solution. It is different for every performance. We are looking for a new method or a new logic.
Do audiences from the Arabic world and other places respond differently to the collective's work?
Of course. It is very interesting to see how different audiences react differently to ideas. I remember in one of our shows, Your Love is Fire –it is a story set in Syria during the war; you feel the danger, but there is also a sense of comedy – the Syrian audiences laughed at the jokes, but the German audience perhaps did not allow themselves to laugh. Sometimes you also get the same response from different audiences. Sometimes people are curious to know more about Syria and the stories of the Syrian society, and that is great.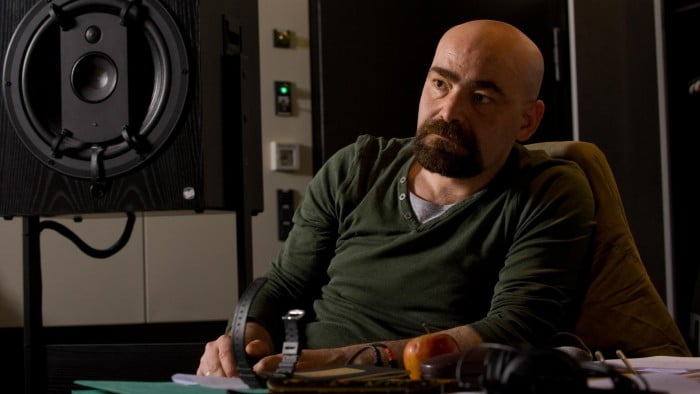 How would you describe the Syrian art scene in Berlin?
In Berlin, there is always a lot happening. It is a free and open city. It helps a lot of artists to continue their careers in a safe and fair environment. I cannot say it is perfect, but it is good. I find it similar to Beirut, Lebanon. After the 2011 revolution, for three to four years, Beirut was the new centre of the Syrian cultural scene. After 2014, Berlin became the new cultural centre for Syrian artists. They were supportive of our careers here. It is still a supportive city for art.
Do you see yourself first as an artist or a Syrian artist? What does the Syrian identity bring to your work in Germany?
I see myself as an artist, but people perceive me as a Syrian. This is also one of the main questions of The Return of Danton: what is the expectation from the outside world for me as a Syrian artist? This is always a question I face.
What are your inspirations over the years and have they changed after you moved to Germany? Has the German culture and society influenced you?
There are a lot of changes in myself, for example, my understanding of myself and the concept of freedom has changed. Something also changed in my artistic world, such as the way I see the theatre. It is not only a platform for speech; it is also something that must give hope and joy.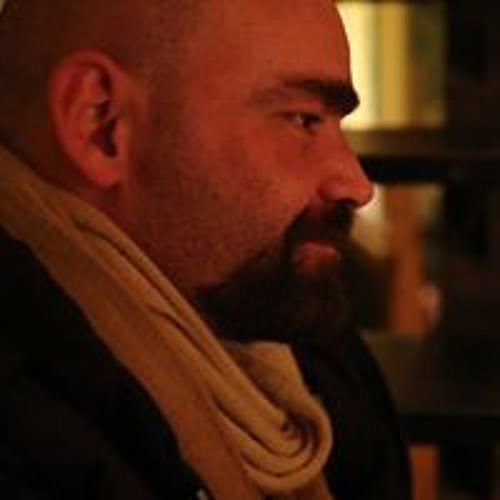 Is there any major difference in your work, before and after coming to Germany?
Regarding the difference in the theatre, there are mainly two things. Firstly, the freedom of expression that we knew nothing of in Syria. Secondly, the production environment is completely different. This has to do with freedom because the governments in the Middle East maintain very strict control on art in general, but especially the theatre. They think – and I think they are right – that the theatre is a dangerous platform because it is a space for debate that they don't want. This is the main difference in the theatre in general.
For me, what I like here in Germany is that the theatre is not only a platform for speech but also a space for sharing emotions and entertainment. It is a place where we go to enjoy, think, communicate and feel. That has to do with the difference in production as well.
Can you give us some examples of how the production is different?
In Syria, there is no production system (for live theatre performance). The state is the only producer. In my days, about 10 shows per year in the whole country were produced. For me, as a playwright, maybe I write a play every three to four years. In Germany, there is a different system. I probably write at least one play every year. This makes a big difference. An actor here in Germany can be in three plays at the same time; in Syria, an actor can do maybe only one to two plays a year. This is what I mean by the difference in production systems.
So it has to do with government support and funding.
Exactly and, of course, its political control over all theatre productions.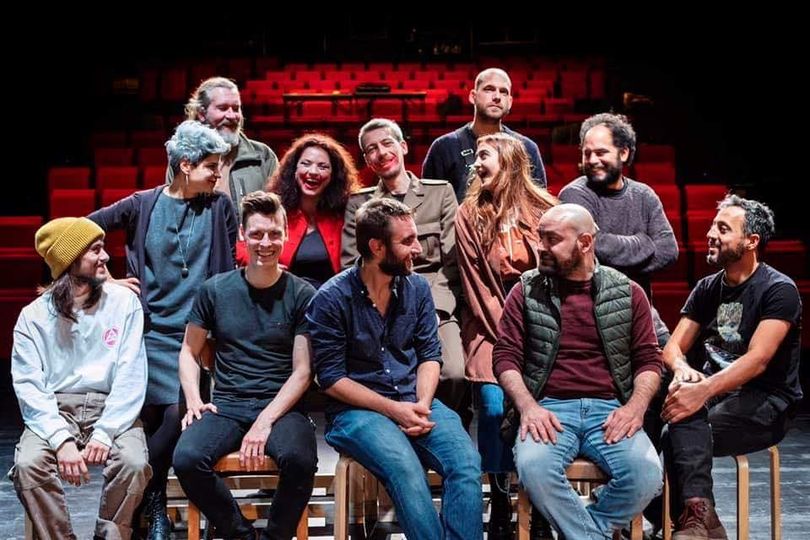 So, what do you want people to take away from The Return of Danton?
I guess I want them to leave with the questions concerning artists making art outside of their contexts, but it is not only about artists. It is about human beings in general who had been forced to live out of their contexts.
What is next for you after The Return of Danton?
My next project is a vacation. I have been trying to plan for months, but it is not easy. After Danton, I just felt that I needed a break to think about my next step. At the moment, I am part of a project called The Walk by Good Chance in the UK. It is the journey of a huge puppet of a Syrian child refugee, little Amal, travelling from Gaziantep, Turkey, to London, UK, with artistic events along the journey. I am part of that project and the events just began at the end of July.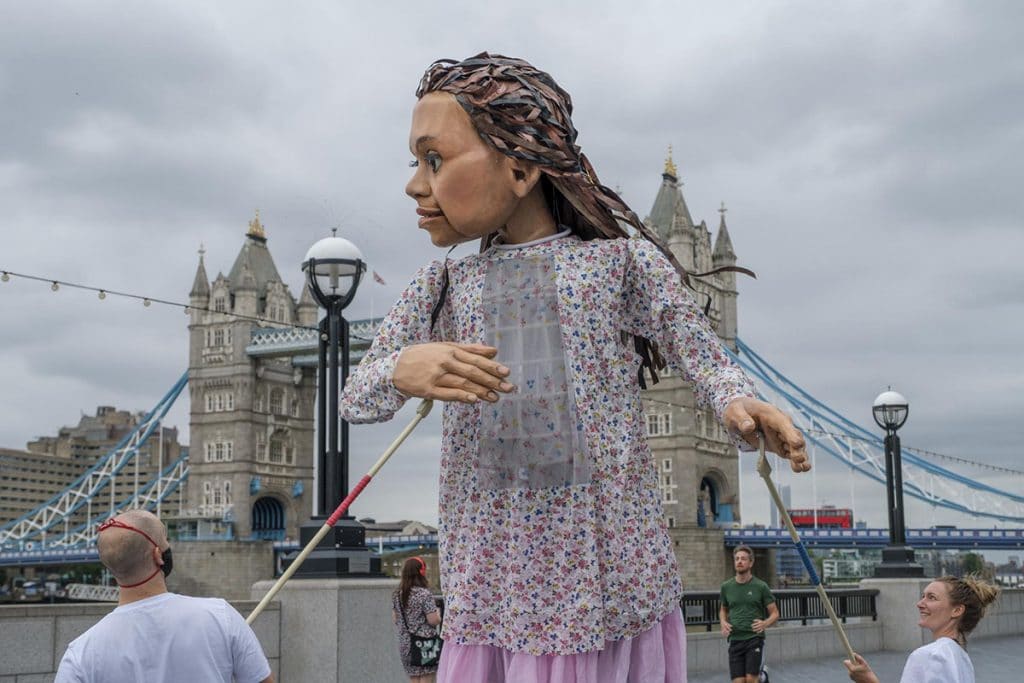 🌿
Interview by Carmen Ting