What do you mean by a glass of apricot? Apricots grow on trees. You find them on a fruit stall, or hanging from a tree. You are supposed to eat them, not drink them.
And is it called Amr Aldeen? Why is it orange and why does the bottle have a picture of an apricot on it? Does it glow at night? Are you supposed to eat it? Don't they also say "a glass of Amr Aldeen". Why do you serve apricot in a glass during Ramadan? Why do we drink something called "the moon"?
People ask all the same questions I had when I was young.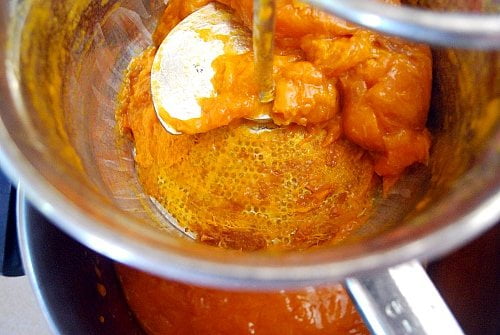 It was almost Ramadan –  next week, then the day after tomorrow, then tomorrow. The closer Ramadan gets, the more you see Amr Aldeen appearing in the grocery stores. You even find it in the vegetable markets.
When I was young, I didn't really like it. I didn't want Ramadan to arrive, so I wouldn't see Amr Aldeen.
The Amr Aldeen packaging had a very strange colour. It was neither brown nor orange. I used to make sunglasses out of it to play with my neighbours.
At that time, I was little so I didn't have to fast during Ramadan, but the rest of my family would be fasting. For that reason you would find my mum had started cooking by 3 pm. Although I wasn't fasting, I was the whinger who asked for food all the time. That's why my mum would give me a piece of Amr Aldeen, just to be quiet. She used to wrap it in walnuts or pistachios, which made it nicer.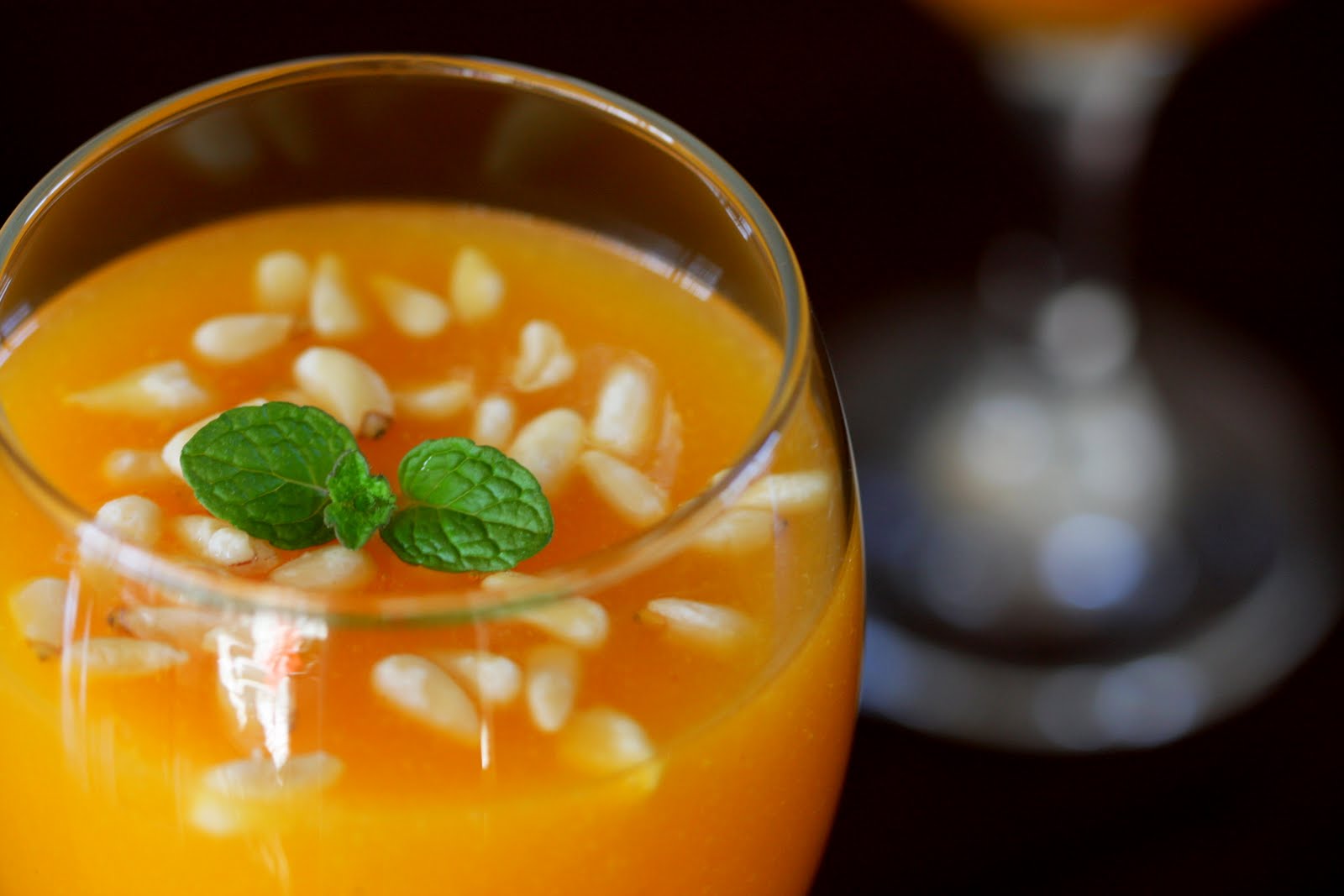 I used to steal a bit of bread sometimes and wrap it around the Amr Aldeen, and go to the garden and eat it while I watched the cats. Then I would get bored and go back to the kitchen to see my mum.
And mum was like every other Syrian mother. Her right eye was watching the main meal, and her left watching the rice, one hand is stirring the soup, and the other hand slicing the bread for the salad, and in the middle of all of that, in a big glass bowl, she had set the Amr Aldeen to soak. I was so afraid of that bowl! I was afraid that my mum would force me to drink it during breakfast, when I didn't like it. For me, it was only for adults, and raspberry juice was more than enough for me.
At sunset, they would start calling "Allah Akbar", and a jug filled with an Amr Aldeen drink would start its tour around my siblings. I would watch how they finished their glasses in one go, especially my brothers. And when the glass was finished, they would look very satisfied and ask for more. One of my brothers used to be very happy that I didn't like it, because he would drink my glass.
That scene would be repeated every year 30 or 29 times, however long Ramadan lasted, and the jug of Amr Aldeen drink would pass over my head without me drinking any.
I grew older, and I started fasting, but I still didn't get the point of Amr Aldeen drink. Until one moment:
"Would you like to go to Abu Hassan's?" my friend asked me. We were wandering through Old Damascus, in Bab Touma, and I was very, very thirsty, I asked him: "Who is Abu Hassan?"
He said: " I can't belive you don't know Abu Hassan's shop. It sells cookies and refreshments."
When I heard him saying refreshments, I wanted to run to Abu Hassan's. Bear in mind that the word "refreshment" is extremely important when you are fasting for Ramadan in the summer.
When I got there, I found a crowd of people holding iced lemonade, raspberry juice or Amr Aldeen drink, and cookies. My mouth watered. It was breakfast time. We queued for ages, and when it was our turn at the counter, the seller said: "There is only Amr Aldeen left."
I was so disappointed. But my friend was pleased, and he asked for a glass of apricots.
When he said that word I remembered the full jug of apricot or Amr Aldeen drink, and how it used to be passed over my head when I was young, and I remembered how the jug was foggy with cold, and with a very loud voice I blurted out: "A GLASS OF APRICOT."
The seller gave me a glass of apricot, and the place was so crowded that he had to pass it over my head. I took it and with my other hand with I took a cookie, and I started drinking apricots for the first time.
I finished my glass in one go, looked at my friend and found he was surprised. He said: "This was your first time drinking apricots?"
I said: "Yes, it's my first time. I think I have missed out on too many glasses of apricots in my life."
My friend didn't really get it, and I have never told him the full story. My only concern was if Abu Hassan sold the apricot drink after Ramadan ended, and the answer was yes.
Abu Hassan used to put white almonds in the drink, and I started going there every day after breakfast and buying this tasty drink, even after Ramadan ended. And so I kept on buying it, but there are some rules – like Ramadan means a glass of apricot.