Ahmad and Aseel Athrodeel, a Syrian couple living in Barcelona, have been treating their neighbours to musical performances during the city's coronavirus lockdown.
The couple have turned their window into a stage for nightly performances, with Aseel singing and her husband Ahmad playing guitar.
Aseel how did you begin life in Barcelona after arriving from Syria?
Aseel: I finished my career in medicine in Syria in 2015 and went on to study at the Barcelona Conservatoire to further my abilities as a soprano singer by studying opera, whilst at the same time continuing my work in ophthalmology. I heard about a Masters in music therapy which the University of Barcelona was offering, and it seemed to be the perfect opportunity for me to combine my two worlds, so I later enrolled on the course and learnt the importance and impact that music has on the psyche. After finishing it two years later I started conducting my own courses, workshops and webinars which introduced music therapy, art therapy and other forms of psychological treatment which all serve to better mental health as well as emotional and social wellbeing.
You and Ahmad have lots of different projects going on right now in the music world, most notably your band Athrodeel. Could you talk a little bit about how the band was conceived and your experiences thus far?
Aseel: in 2018 Ahmad and I started the group Athrodeel which means 'My Land' in Aramaic. Our first project was called 'Love in Syria' which served as a tool to present Syrian culture in a positive light by replacing the sound of war with music. We formed the group with 16 other musicians, some Catalan, some Spanish, some Syrians. Some of whom are professors at the Barcelona Conservatoire, others who are prominent figures in the world of Syrian music throughout Europe. We have done concerts all over Europe including Barcelona, Alicante and Leon and we are planning trips to Portugal, Switzerland and Germany but because of the pandemic those events have been delayed.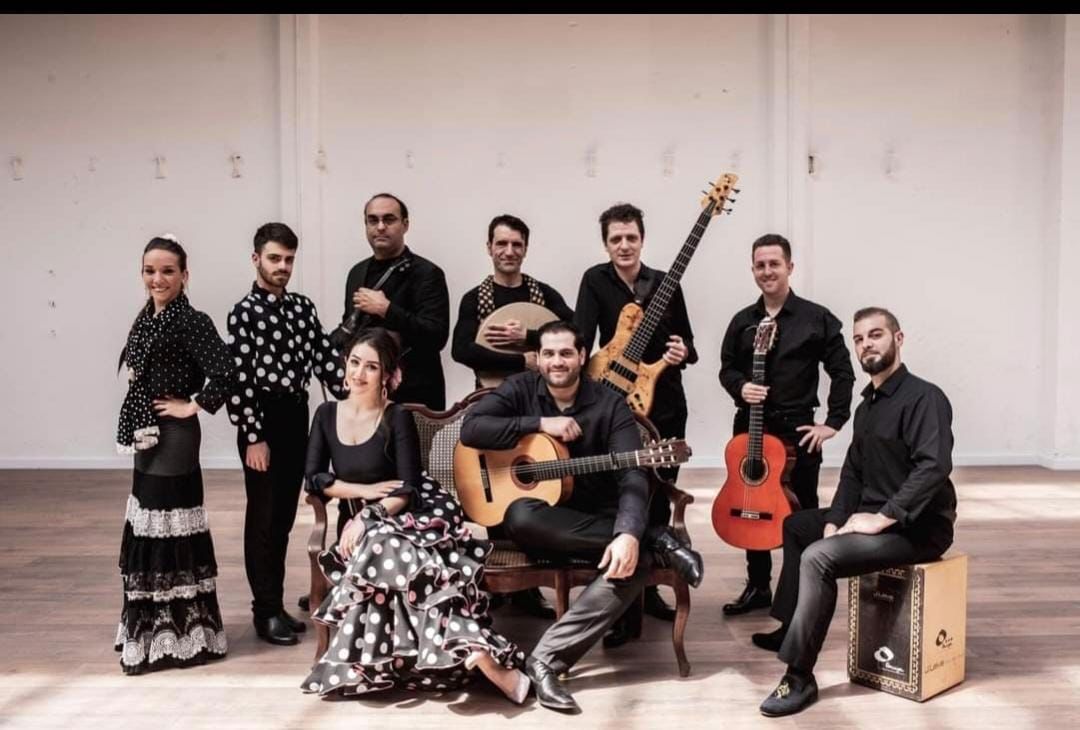 The 'Love in Syria' tour was an exposition of the more traditional styles of Syrian music to present an image of Syrian culture to Europe. The second project of ours entitled 'Memories of Andalucía' was much more versatile, incorporating many different musical styles and elements of fusion that serve to depict the developing culture that we are constantly expanding in Europe for those listening in Syria. For this project we went to Damascus with a band of 8 musicians to play an amalgam of flamenco, classical oriental music and classical Arabic music, demonstrating how this range of styles fits together beautifully and creates interesting and emotive cadences.
Ahmad how do you combine these styles in order to create such a unique sound on the guitar? Are you able to convey different cultural characteristics on just the guitar or are other instruments such as the laud needed for that?
Ahmad: I play the guitar but the laud is a completely different instrument that we use to capture facets of more traditional Spanish and diaspora styles, particularly the higher registers. It is as different as a cello is from a violin. We try to incorporate the traditional instruments that are characteristic of the cultures which we visit in order to offer a more authentic feel to the music but for that we require a larger ensemble.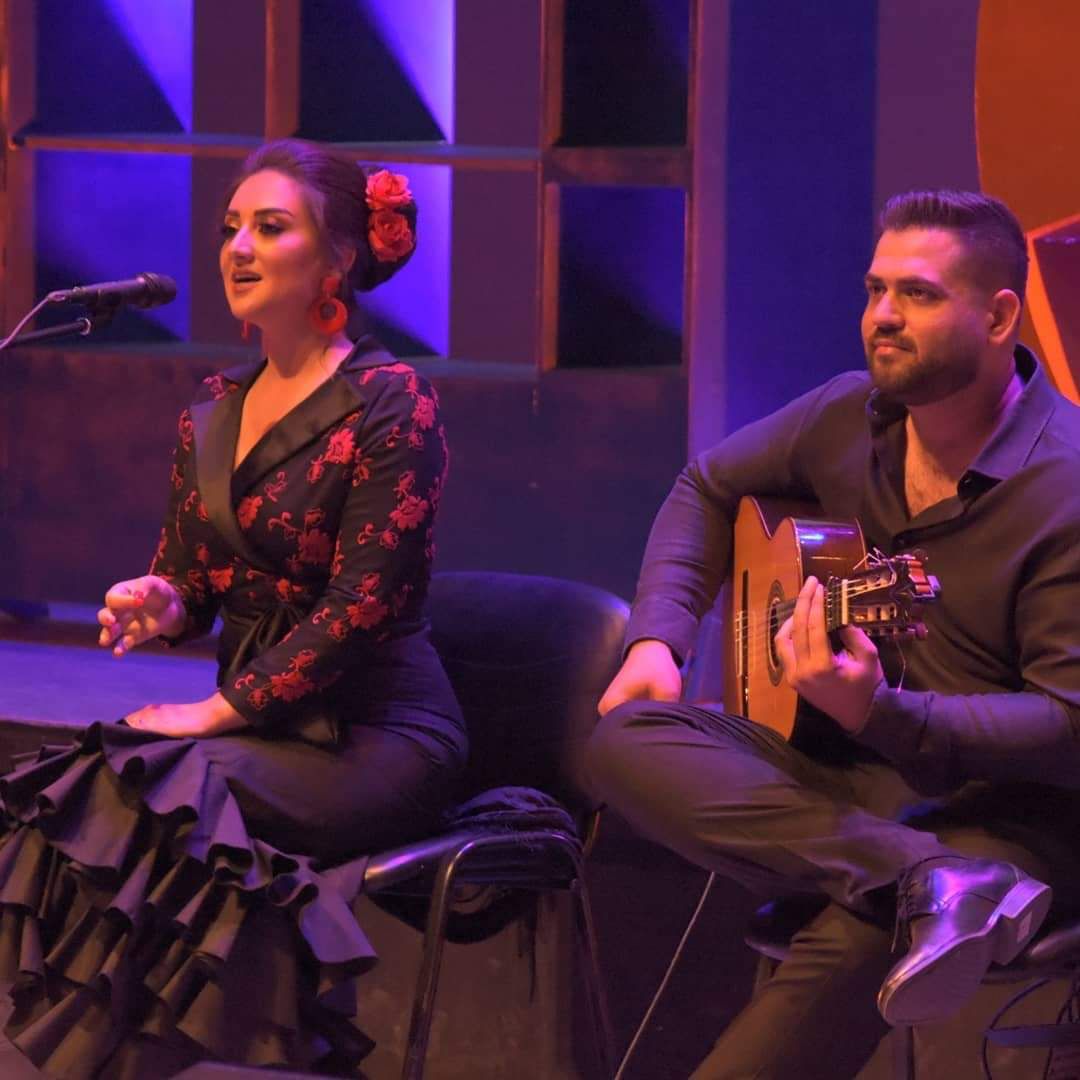 You have created a strong sense of community and togetherness in your music through playing music locally in Barcelona, something that is missing in much of Spain amongst communities of refugees. Have there been any community building initiatives and incentives to spur on the integration of refugees or have you had to conduct them of your own accord?
Aseel: Music can facilitate togetherness very quickly and effectively in a community. When we play from the window from our home in Barcelona for example, we are able to communicate with people who we would have otherwise never met as it is open to everyone and it invites anyone passing by to participate in a very genuine way, removed from any economic implications. Our other projects however require a lot of investment which we must fund ourselves. Ahmad has put together these concerts by talking with event organisers, reserving theatres and publicising Athrodeel through various channels such as Instagram and Facebook. This requires time and money and it means that we must invest a lot of them both to make these events happen. But we do it because we believe in the idea and the message that the music delivers to the world, about Syria and more broadly refugees who have been forced to leave their homes and who are adapting to a new culture.
Ahmad: We don't earn anything through playing music, we have other means by which to support ourselves which gives us the freedom to play what we want, where we want. There are many musicians who play professionally as a means of sustaining themselves and that is perfectly understandable, but we do not like to be restrained by any conditions regarding the style of music we play or the venue for example, so we work for a living and use what we earn to plan our own events how we envisage them.
Aseel: We are fortunate in that our careers outside of music coincide with our love of playing for the community. My career in music therapy and Ahmad's experience in business management and intercultural development has led us to a stage where we are now able to project our music as cultural expression as opposed to commercialisation. Many musicians don't have other ways of earning a living and many of them have been struggling over the past year due to COVID, which led most of the bars and restaurants where they previously played at to close down. I don't know if there are any associations or foundations that are aimed at helping musicians contribute to the community, but from a music therapist's perspective it would help immensely. That is the reason we formed the band in the first place, to share love and help those who are struggling through tough times.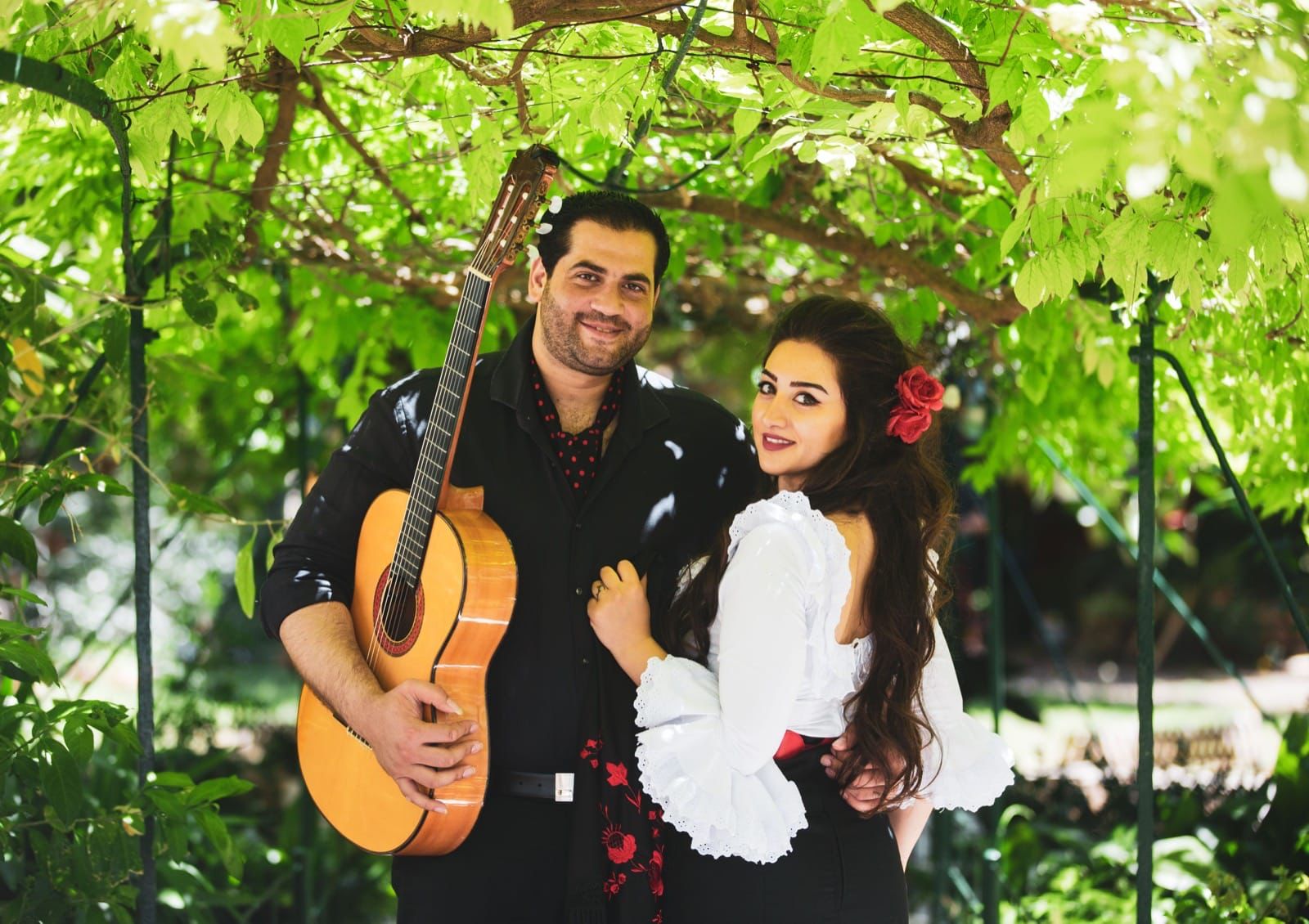 Interview by Marco March