12/08/21 7pm – Free
Syrian Cassette Archives is a project aiming to document, preserve and share hundreds of audio cassettes from what can be called Syria's cassette era (1980s-2011). At the heart of the collection are over 500 cassette tapes acquired by audio archivist Mark Gergis between 1997- 2010, reflecting years of research and personal connections with local music shops, producers, distributors and musicians around the country. Many of these ephemeral tapes weren't previously digitized, with a largely undocumented narrative before the 2011 war. Thus, the project finds urgency in mapping and preserving this facet of contemporary musical heritage for Syrians and the wider public via multiple platforms and mediums, including interviews with musicians and producers from the era. After Syria's decade-long conflict, long-standing music circuits and traditions have been disrupted. The hope is that Syrian Cassette Archives can help stem the cultural amnesia and loss that can arise from these disruptions, and help bridge the gap between Syria's analogue musical landscapes at the turn of the century and what residues of it remain digitally or online.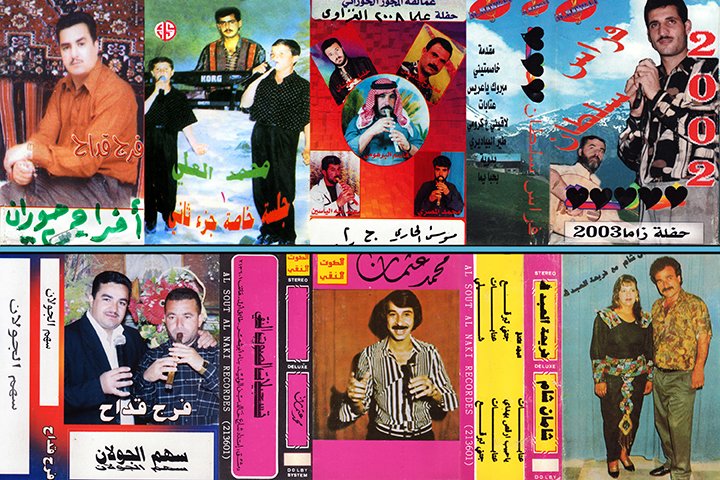 Listen with Mark Gergis to musical gems from Syria's cassette era (1980s–2011) with styles from Syria's myriad ethnic and religious groups including dabke and shaabi folk-pop music, which are popular at weddings, parties and social gatherings. A part of the session will shed light on the musical landscape of the Cold War period. The session will be followed by an hour set of 7″ vinyls from all over Syria by Yamen Mekdad.

Syrian Cassette Archives. Courtesy of Mark Gergis.