I inherited my passion for art from my father. Even as a child I drew on the walls. I always dreamt of studying fine arts at Damascus University, but my parents had different ideas.
There wasn't a lot of support for fine arts in Syria. So I studied economics instead. This didn't stop me from enjoying drawing as a hobby. I entered many national competitions, and I won first place for years in a row.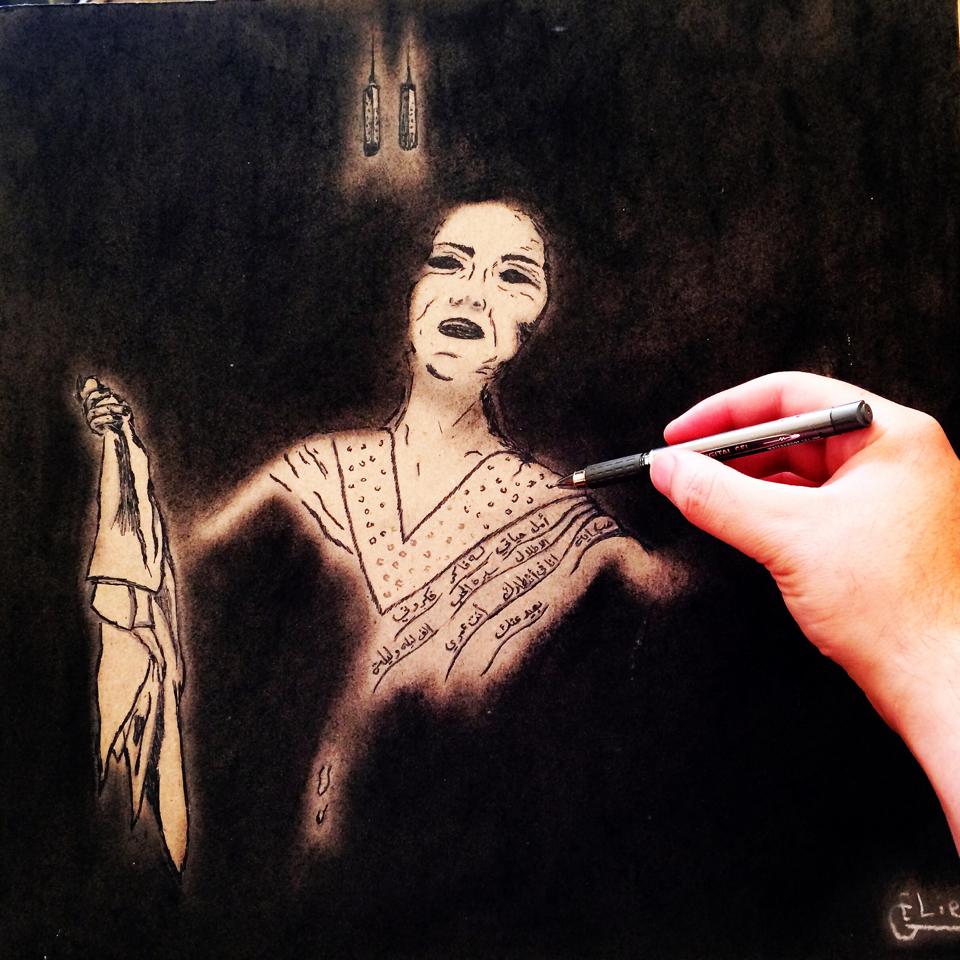 I was always searching for new drawing methods. For five years, I've volunteered to work with people with special needs, and I have tried to come up with simple ways to help these people draw. One of these ideas was to make greeting cards using sand, paint and dried flowers.
I started developing the idea. At first, I found painting realistic faces with sand was a big challenge, but my colleagues at work encouraged me by asking for personalised paintings. Since then I have tried using used materials and new methods to get the best artistic results.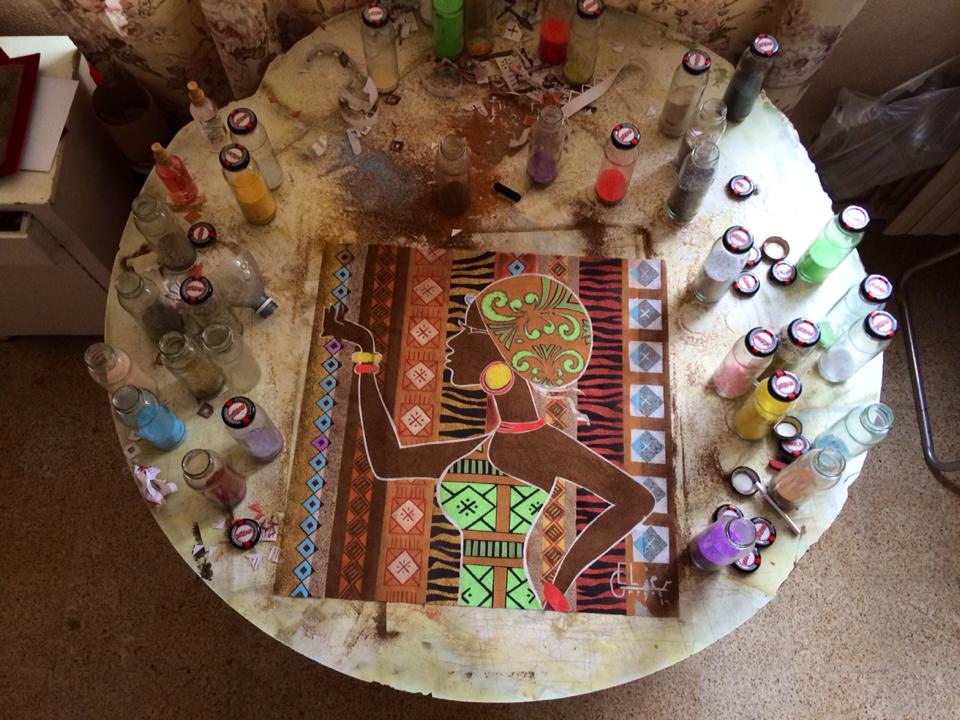 When the war in Syria began, I had to leave and go to Lebanon. I worked in banking, but I continued to paint and draw. In Lebanon, I participated in two different exhibitions, and gained a lot of praise. Still, Lebanon is not a stable place. So after a while living there, I decided to leave and move to Germany. But that meant first going on "the trip of death".
I will never forget the face of that Turkish guy, who left us in the middle of the sea, and said: "Make your own way." Everyone on the boat was screaming and crying. I had no other choice but to volunteer to lead the boat. There were 48 people in it, plus the infants, and it was a decision of life or death.
It took us five hours to reach the Greek islands, and when we arrived, it was at night. We had to start a fire before the police found us. After receiving help from the Red Cross, I spend another five days travelling to Germany.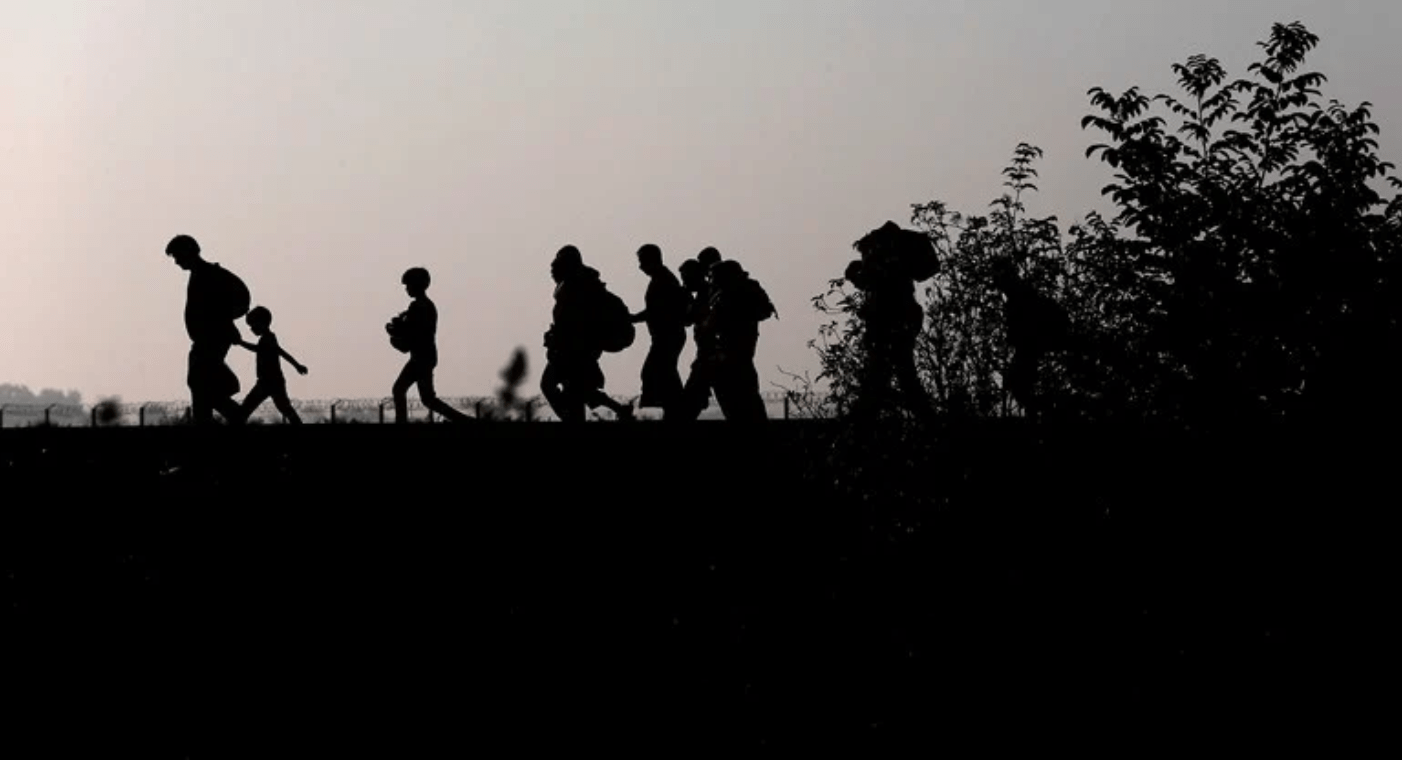 While I was in the processing centre, I spent most of my time painting and drawing. This caught the eye of the people in charge, and a refugee charity contacted me after they heard about my painting and asked me to do my first exhibition in Germany. It was in the city of Frankfurt, with the title "Alturath Aldaae". It was a great success.
Now I have moved to Cologne. I hope to spend more time painting, to find like minded people who will adopt my ideas, to develop my art and work on it.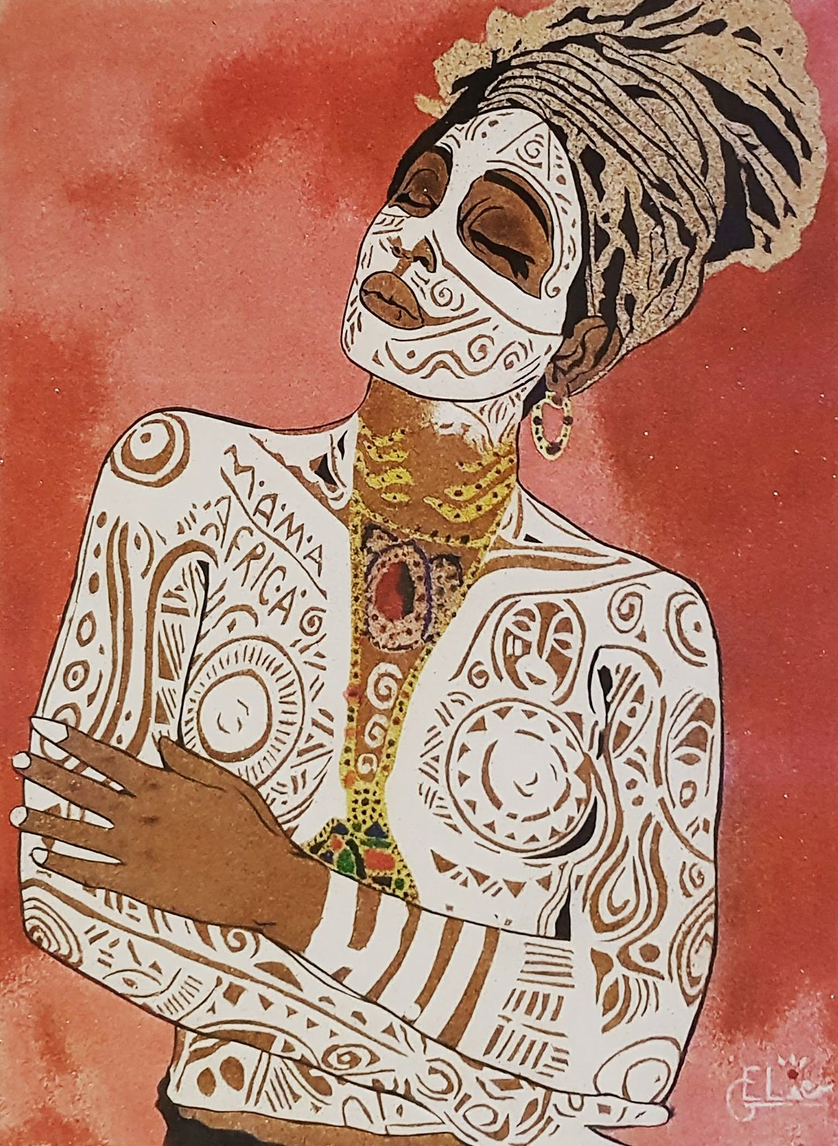 Images: Elie Gerges