Al-Bustan is pleased to co-host and sponsor HIYA LIVE SESSIONS هي!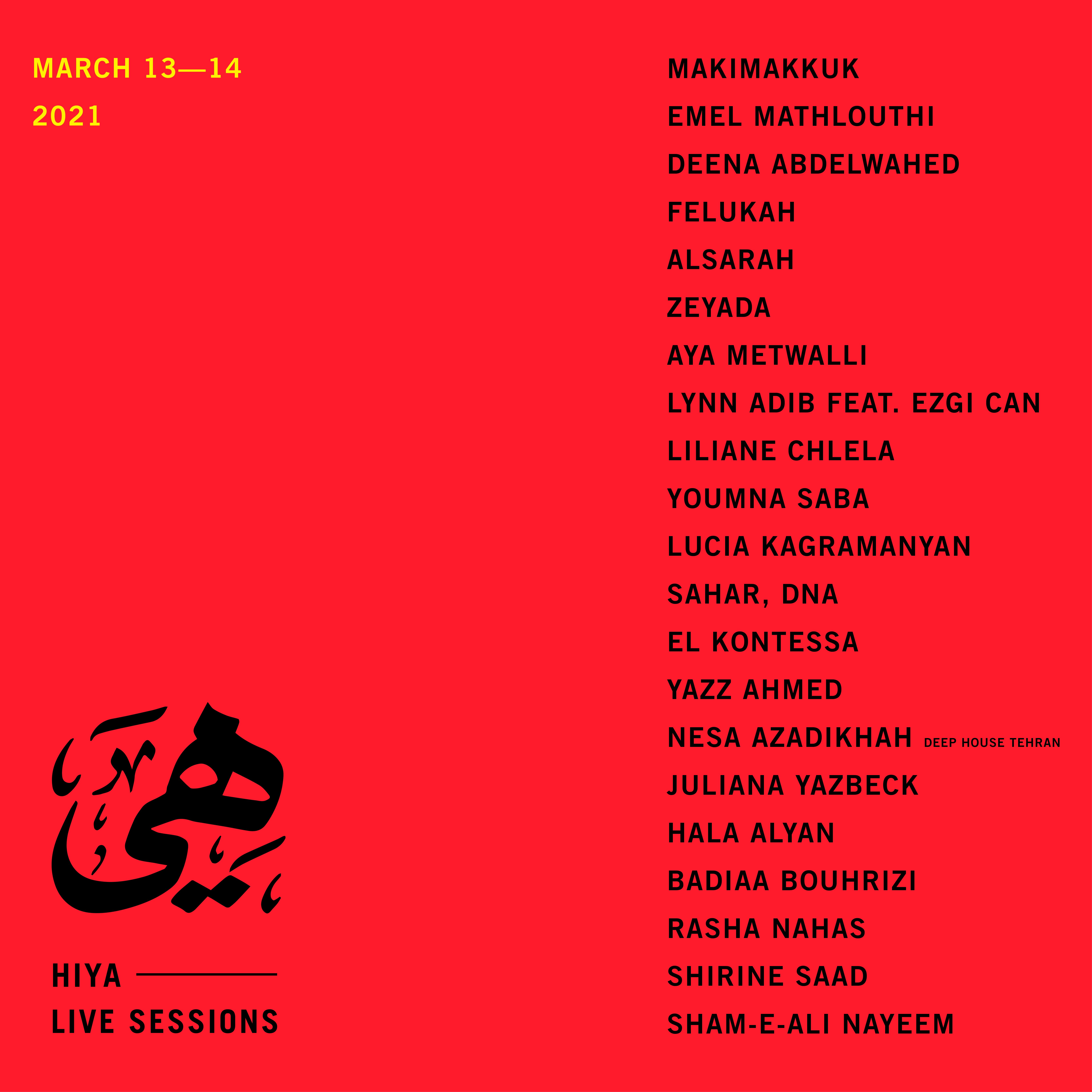 On 13-14 March, marking Women's History Month, HIYA will host a 12-hour music marathon bringing together an all-female line-up of progressive DJs, musicians, singers, poets, and artists from across the SWANA region who are shaping the future of music. A two-day digital festival, as a statement against the patriarchy, HIYA Live presents a whirlwind of radical sounds across multiple genres, through intimate live performances, DJ sets, poetry readings, and interviews curated by Natalie Shooter and Shirine Saad.
Co-hosted and supported by Al-Bustan Seeds of Culture, the festival will broadcast live and direct from artists in their cities, from Ramallah to Tunis, Tehran to Beirut through radio and video streams in partnership with our friends in music: Radio Alhara, SceneNoise, Disco Tehran, MARSM, Hammam Radio, Mixcloud Live, Future Female Sounds, Ballroom Blitz, Radio Raheem, ROOT Radio and the Beirut Groove Collective.
Visit the Facebook Event Page for more information and updates.