I used to complain about my father's repeated requests that I take my key with me every time I wanted to go out. "My handbag is very small," was my favourite retort.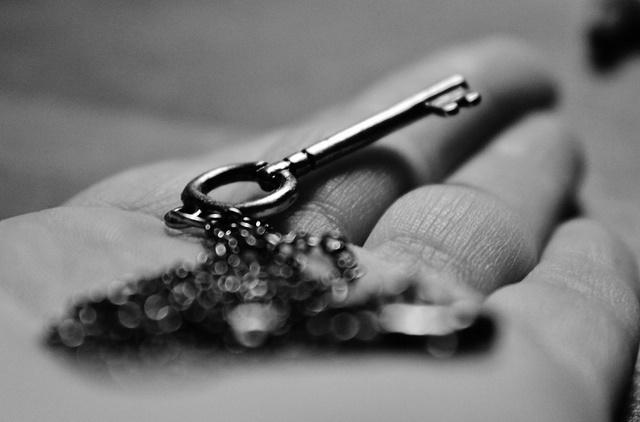 We quarrelled every time I knocked on the door of my home. I didn't see the necessity of carrying my keys. My mother used to stay at home most of the time. And even if she went out, I had no problem with hanging out on the Damascus streets.
Frankly, I did not like keys clinking in my already packed handbag and I preferred to squeeze in a small mirror instead.
When I left for Amman in early 2013, I discovered the keys in the small, hidden pocket of my handbag. "Did my father put them in without me noticing?" I wondered. Then, carelessly, I put them aside.
"There is no door for these keys now," I told myself out loud.
After one week, I went out for the first time. When I came back, I started searching for the keys while I was still in the elevator. After a few seconds, I realised there was no need for searching. I did not use keys for this new door.
Nearly three years have passed since I moved to this new house. I keep carrying my Damascus keys, regardless of the size of my handbag.
The keys don't annoy me anymore. On the contrary, I enjoy listening them clink. They remind me always that I have a home in Damascus waiting for me.
I look forward to using them again.
PS: Dear Dad, I assure you I am not going to annoy you again with my loud knocking. I have just realised what it means to have a key for a home in Damascus.
The key to my heart by Zylenia / CC BY 2.0
Other image: Martinak15 via Creative Commons