Qisetna will be visiting the University of Leeds on Wednesday 17 July to share some stories from the Qisetna archive.
The event will also include a screening of one of their films produced in collaboration with Bidayyat Audiovisual Arts.
This will be followed by an open discussion about the aims and purposes of Qisetna as a living archive through stories of Syrian heritage, culture and experience, as well as future plans.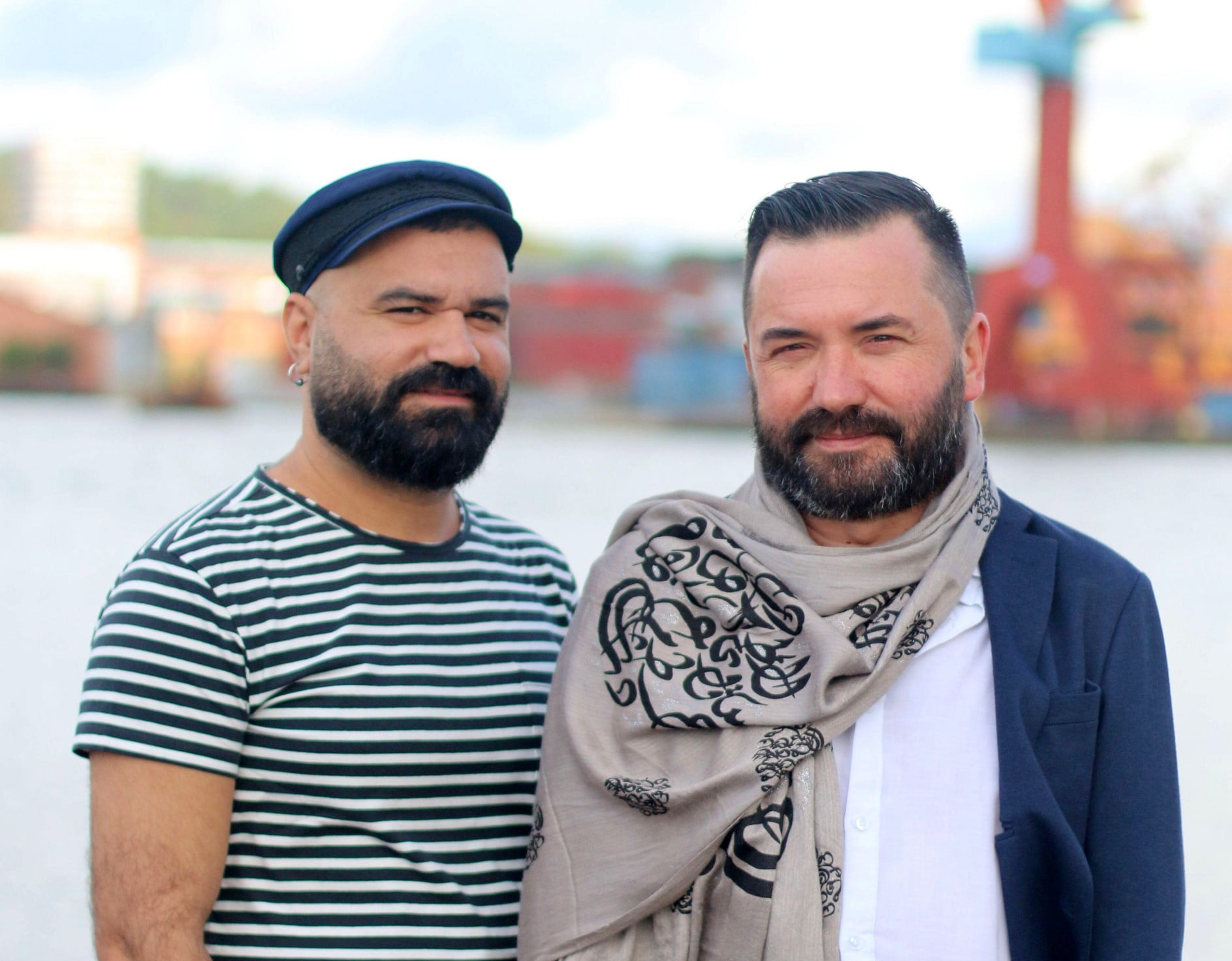 Khaled Alesmael (left) is multi-awarded Syrian -Swedish journalist and writer. His novel Selamlik was published in Swedish in 2018 by the Leopard publishing house. He is a collaborator with Qisetna.
Juan delGado (right) is an artist who works across a range of media including installation and photography and has produced an extensive body of work that explores themes of trauma, landscape, disability, dislocation and gender. He is Founder and Creative Producer of Qisetna.